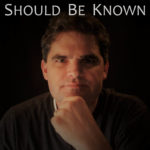 Abstract:
Dogs, who are not accountable before God and do not have the capability to make choices regarding good and evil, nevertheless get angry/aggressive, can have anxiety, low self-esteem, fear, etc., like a human can. This to me tells us that emotional stuff we deal with such as depression and anxiety are not necessarily (if ever?) a result of our own moral choices. If a dog, or a young child, can be self-deceived (be going against one's own knowledge of good and evil, on some level), knowing that they themselves are not accountable before God for their actions…well wait a minute, I thought only humans had the light of Christ and that having that means you have a knowledge of good and evil.
So does this mean even dogs have the light of Christ? Even though they're not capable of differentiating between good and evil and will never be morally accountable before God? We know little children are not morally accountable until they get older and are able to know good from evil…but dogs never will, and they will be redeemed and saved.
Great, now I've opened up a whole can of worms. But it's one that probably had to be opened. We need to understand this precisely.
Full text:
Hi, welcome to the Should Be Known Podcast. I'm Clayton Pixton. It is getting dark and I am pressed for time. I've got to get out and go for my jog, so hard to sit down and do this sometimes, but I'm going to do it. So welcome here and yeah, it's been a while. Blahda blahda yadda. But glad you're here.
So I'm just going to say a few things that I've been thinking recently about psychology as we are wont to do, trying to figure out depression and anxiety and a lot of other things really. Kind of looking for a fresh foundation for psychology. Sounds like a pretty lofty goal. And maybe it is, but it's fun and I do believe there are some unsolved problems there, some puzzles that we don't know because there's something going on there that we don't understand in our current collective understanding of psychology. Everybody's got their own theories of psychology. I guess we all understand it in our own minds, but. Yeah, well. I'm not going to go back and uh. Review I guess where we are going to keep it a little short. So I was walking some dogs today. We are pet sitting some dogs…before I do that, I got to do a little more music…
[music]
So that was High on a Mountain Top. Or is it high on the mountain top? High on a mountain top? Pretty sure. On the mountain top. 
[music]
Not sure if that's the key. Probably is. Or maybe it is. [except I raised it after playing it, to Bb because it was too muddy in Ab.] So I learned to play piano in priesthood meeting in the ward of my youth in California – Clayton Valley Third Ward. What a great ward, I was very blessed to grow up in that. We weren't perfect, certain things could have been better, but we had…it was a great opportunity for me to grow and everything. And my calling was to play the piano in priesthood meeting. So I learned a lot of the hymns that way. I've learned a lot since. But I was kind of young and didn't know what I was doing in large measure when I started. Which is kind of the case with a lot of stuff I've done in the church – kind of inexperienced and didn't know what I was doing. Still am that way. Spent my whole fatherhood that way. I am almost an empty nester now. 49 years old. OK. But you didn't come here to listen to that.
I was walking these dogs. And as I've thought before with dogs…so dogs don't have moral accountability. They are like the rest of the animal kingdom. Anybody besides humans doesn't have a knowledge of good and evil, and therefore is not responsible before God to make good choices over evil. A dog, you know, may be full of love and affection – and dogs are awesome and a great gift from God, in my view, I guess, as are other animals. But they are not morally accountable before God. They can be a good dog or a bad dog – they can have an accident on your floor, or they can eat something they're not supposed to, or get into something, or make a mess, or obey or not obey. It's not a moral thing for them, it's purely behavioral, right? Still love them. All of God's creations are worthy of our love and deserving of our love. And demand that. And I'm not saying we are under the obligation to treat them the same way we would a human life. I do believe that's different. Setting that aside.
I don't know if they can be depressed in the same way that a person can be depressed. I don't know. They obviously can be sad. They can feel hopeless, I guess, in a way. Maybe not quite all the same ways that a person can be. But it's a curious study to me. Dogs don't have moral accountability. They didn't…there's no, you know…they're not doing anything wrong, if they're stressed… And we happen to know, very well, for example, multiple dogs of friends and stuff who experience feelings of stress, of anxiety. It's very easy to tell. We have taken care of a dog of some of our close friends who was allegedly abused as a young dog. And this dog cowers. Well, there's dog right now. This dog cowers when you approach it. Especially men, I guess. There they are protecting us right now. And is very timid and will freak out under certain situations with a human. See, what would I say about that? So this dog experiences anxiety and kind of fear and whatever you want to call that. Dogs get angry at each other. We know they fight and they can get angry at, you know, another animal or a human. They can be aggressive. They can be stressed, you know. We know that they're not making a moral choice there. It is a natural thing, independent, or I should say independent, at least of morality, to the extent that they themselves are not accountable.
Now – did animals kill each other and be aggressive with each other before the fall? I don't know that they were. I feel like that happened after. And the fall was a result of a human choice, right? So anyway, I don't know the answer to all this. But I feel like I've heard some people kind of talk about getting angry or aggressive, or having, you know, negative emotions and reactions like stress and anxiety and fear and anger and stuff like that – because they are making a moral choice. And I think it's important to see that that's not the case. And I think knowing dogs is a great way to see that that clearly cannot be the case.
And it's the same with children, right? Children get angry. Young children I'm talking about. What's the age cutoff? I'm not going to hypothesize that, but I'm going to just say young children. They can get angry, they can get stressed. Uh, they can. They can be bad, they can misbehave, you might say or be disobedient to their guardian or whoever else. And yet we know they're not morally accountable.
Dogs are not self-reflective like a grown human is. Or children – are they self-reflective? I feel like they're kind of not yet. They're developing that and they have the capacity to be, whereas a dog never will be. It's just not who they are, OK?
And now I'm really out of time. So yeah, just just thinking about that, so put that in your pipe and smoke it. But never smoke. Now I'm going to play.
Who's on the Lord? 's side who? If you've heard this song. Great hymn. I don't know if I've ever sung it in church.
[Friendly conversation with Amy]
All right, who's on the Lord's side, who? Who's on the Lord's side? That's kind of low in my range. Or high.
Who's on the Lord's side, who? 
Now is the time to show.
We ask it fearlessly.
Who's on the Lord's side, who?
We wage no common war.
Cope with no common foe.
The enemy is awake.
Who's on the Lord's side, who?
Who's on the Lord's side, who?
Now is the time to show.
We ask it fearlessly.
Who's on the Lord's side, who? 
Wow, I didn't do that very good, I'll try to edit it, but it's a great, great message, right? Who's on the Lord's side? Who is on the Lord's side, who? Now is the time to show. We ask it fearlessly – who's on the Lord's side? Who is on the Lord's side, guys? Choose ye this day…
OK, one more little thought. And that is, just what is stress? What is stress? What's anxiety? I don't feel like we've nailed that down. Somebody might know what it is, but I don't know that I have that in my head. I mean, I've obviously…we all experience it. So everybody knows what it is as far as that goes. But what is actually happening?
Is it a cognitive dissonance between what reality is and what is in our minds? Is it a cognitive dissonance like that but added that, you know, it's an undesirable thing or that it's something we can't control? I mean I don't know. I'm just asking the question.
And five minutes before I pressed record I asked Google, "what is stress?" "Stress is how we react when we feel under pressure or threatened." OK, but that doesn't tell me anything. "It usually happens when we're in a situation that we don't feel we can manage or control. When we experience stress, it can be as an individual blah blah blah." This comes from mind.org.uk. That's a pretty unhelpful definition right there, I'd say. "What exactly causes stress?" This thing came up from the same website. "…don't have much or any control over the outcome of a situation, have responsibilities that you find overwhelming, don't have enough work activities or change in your life, experience discrimination, hate or abuse…" This might be a list, it's putting it in paragraph form here. [Google search] pulls up, "Is stress an emotion?" I mean, that's kind of a basic question… "stress is a feeling of emotional or physical tension." OK, well, forget the physical – we're talking about emotional tension. There's maybe a start. "It can come from any event or thought that makes you feel frustrated, angry or nervous. Stress is your body's reaction…" OK, well, now we're talking about the body. I want to know about the mind. "[It] is your body's reaction to a challenge or demand. In short bursts, stress can be positive, such as when it helps you avoid danger or meet a deadline…" Yeah, this isn't really what I'm trying to get at. Yeah, "it "Stress is…" (this is from Medline Plus…no, I've already read that…) "Stress is a normal human reaction that happens to everyone." No… "Stress is a common feeling we get when we feel under pressure, overwhelmed or unable to cope…"
Anyway, none of these to me get at it. None of them get at it. What is stress guys? OK, well this is hard to record with other occupants in the house, so I'm going to stop, but that's OK. So all I did is really kind of bring up questions today and make a few points, but I would like to understand, I mean, we don't know what depression is. Nobody knows what depression is, but man, we don't even know what anxiety is. Maybe somebody does and it's out there, but the Internet doesn't seem super helpful, at least in my little 5 minute search. [But these search results could give us a start, or some ideas, don't want to totally discount them…]
All right guys. Thanks for coming to the Should Be Known Podcast. I'll try to get this out and y'all take care.